116
Amidst the chaos of tier-one Counter-Strike, it is important to not forget about our local grassroots scene. With EPIC.LAN 40 accumulating 32 teams, potentially being the biggest CS2 BYOC in the world, we can now cast our minds back three weeks to the GamerFest LAN Finals in Dublin.
GamerFest, similarly to iSeries, is a big gaming festival, but instead of Birmingham, it's based in Dublin. They have seen esports being a part of the event with games such as VALORANT, Fifa, Rocket League and Rainbow Six Siege being played. However, for the first time, they added Counter-Strike to their arsenal.
The process to play at the LAN finals started a week before in a double-elimination online qualifier. We saw Spiceboys led by Tom "arTisT" Clarke clean house and take the first spot at the finals. Alongside the known names of arTisT, Ciaran "biscu", and Matas "Extinct" Strumila, the team also featured QUBLAN winners Jack "Jackmon" O Donnell and Nathan "N8" Dowd.
The second spot was claimed by Spicegirls which showcased some of the most experienced and underrated Irish players. Players such as Conall "Churley" Wurley and Conor "Hann" Hanniffy who most recently won the QUBLAN, Abdel "Aza" Beheiry who has played at eight LANs, Ernestas "Nir" Trakys one of the best Irish collegiate players and Leon "lemowel" Moser their German import who is ranked highly on FACEIT.
On the first day of the qualifier, they used Conor "Drags" Lyons as a sub, a very tenured Irish player known for his raw ability, and his time as the biggest Irish streamer. During the LAN finals, he hung up the mouse but served as their coach.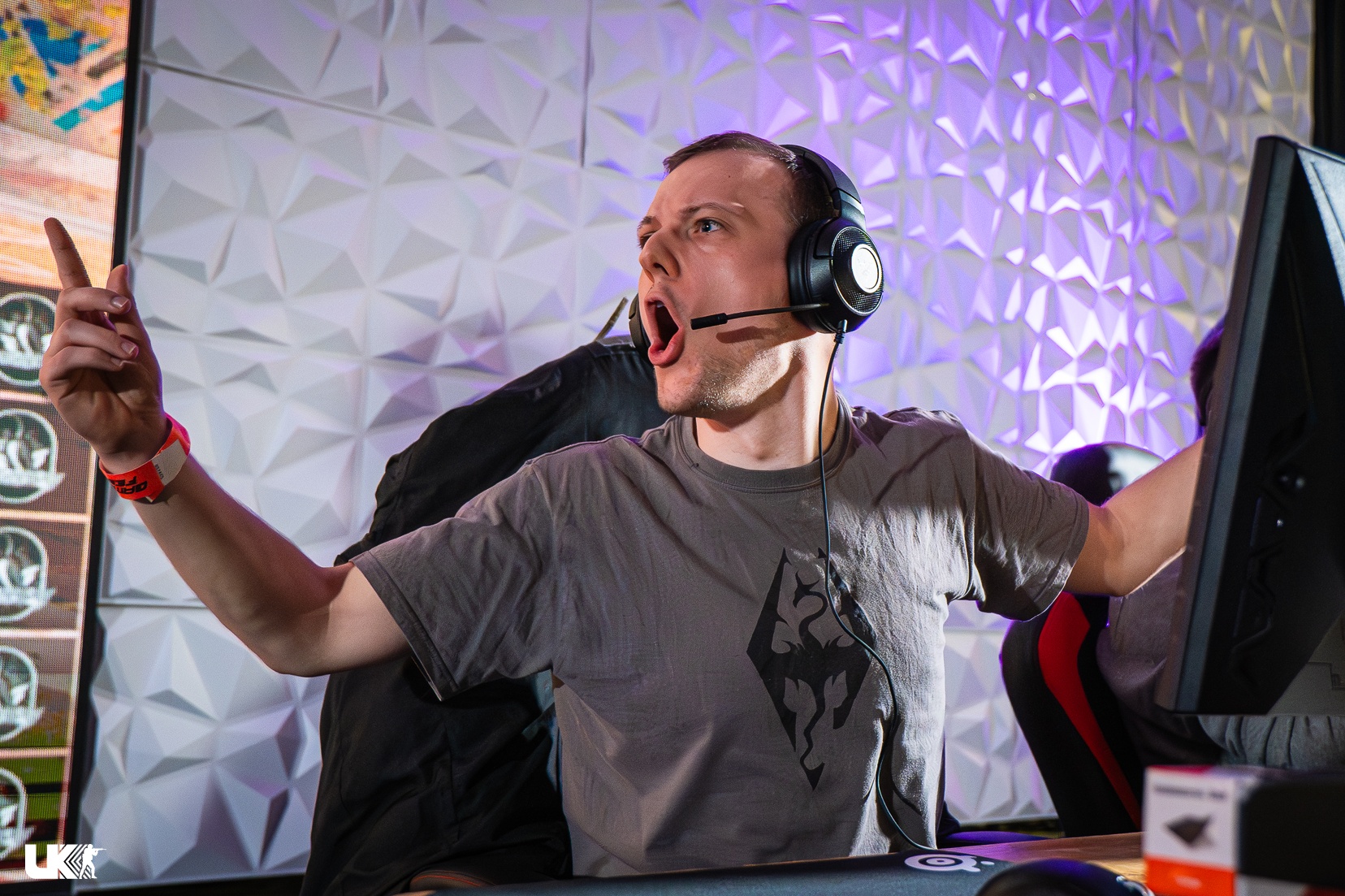 lemowel playing on stage at GamerFest Fall 2023
The Day of the final
Leading into the event, it was largely unknown how it would be run. Last year I [GrimyRannarr] covered the event, which was anything but smooth. There were so many issues with the setup, PCs and monitors not being standard, talent not being hired, and the network even being turned off during the R6 finals.
However, right off the bat, there was a very visual immediate change to the event as a whole. Instead of a small setup in the middle of the expo, there was a whole area dedicated to esports with an impressive stage with good setups.
Genuinely one of the biggest crowds we have played in front of, maybe a slightly bigger crowd in Austria. But I couldn't quite believe this to be honest. It is benefitted by the fact it is attached to the expo and there are no PCs or LAN part of it, so people just come in and watch after having walked around the expo for a while. To be honest, the stage, the monitors, the monitor arms are all unbelievable, it is very high quality. It is not reminiscent to many of the events we have been to. OneTap LAN died before covid even happened and we thought "well that is it forever now." We have had three LANs since then including this one.

Ciaran "biscu" King
Alongside the really good setup, there was a very impressive crowd for the game. Not only were all of the seats filled, but people were standing at the back. The whole room was filled with literally hundreds of people. The first time there has ever been anything like this in Ireland for Counter-Strike. From the fall of OneTap LAN before COVID-19 to an event like this seemed impossible to think.
Over COVID if someone said to me, after all of this is over you will play on a stage in front of a massive Irish audience, no one would have believed you.

Tom "arTisT" Clarke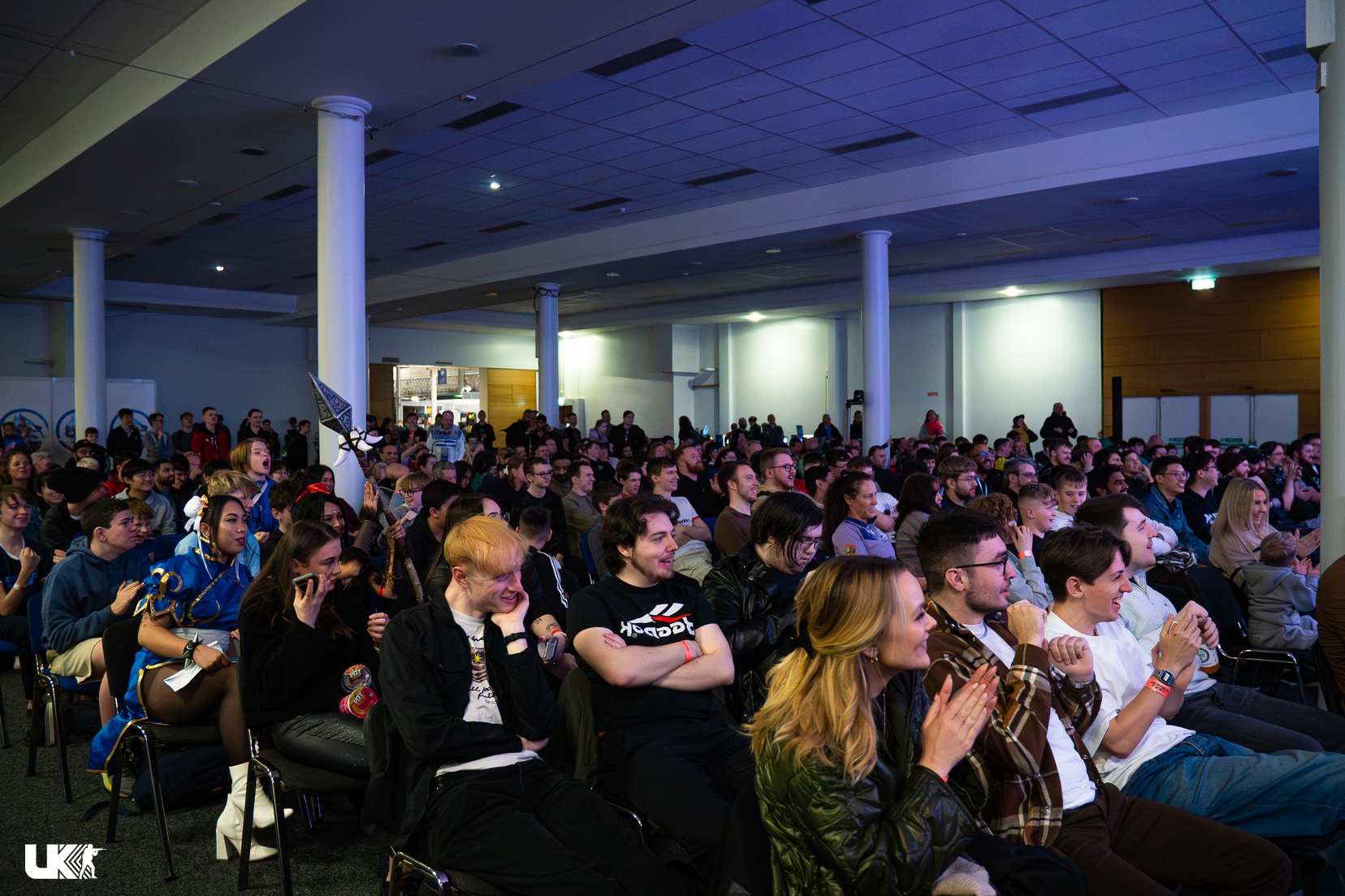 The crowd watching the CS2 finals at GamerFest Fall 2023
Overview of the game
I am really pleased the second map went the way it did for that whole reason. It is a little bit funny that they [the admins] didn't have the Overtime ready but we just took a wee break anyways. They played really well, the future is very bright for Irish Counter-Strike if those are the type of players that we have coming through, the ones that can go toe to toe with us having to get out of first gear.

Ciaran "biscu" King
Coming into the finals, there was an expectation that Spiceboys would run over their opposition, and indeed the first map Vertigo went that way, 13-5. However, entering the second map of Anubis, there was a lot more contention. Spicegirls made it contentious forcing the favourites to sweat as the game went into overtime. Spiceboys' experienced names held their nerve to take the 2-0, and raise the first GamerFest Counter-Strike trophy.
It was a bit challenging towards the end. We wanted it to be a bit close, if we had just a stomp it was not fun. There is a big audience here so we wanted to put on a show. "

Tom "arTisT" Clarke
Getting this sort of experience to play on a stage in front of a crowd is very rare, however, the fact that Spicegirls made it contestable means they can come away proud. The hope is that this can be the start of something more for Irish Counter-Strike.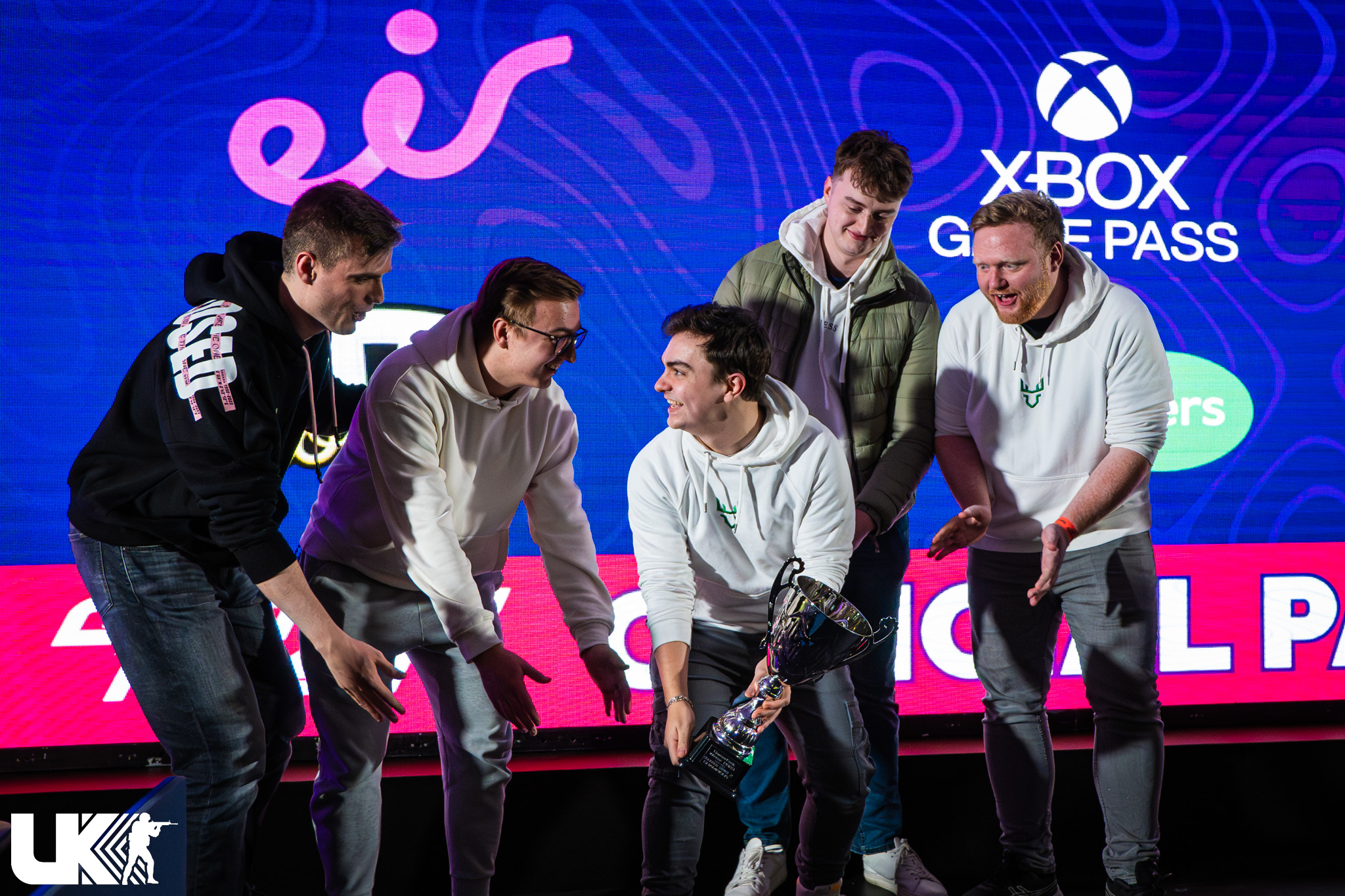 Spiceboys lifting the GamerFest Fall 2023 trophy
The Importance of Gamerfest LAN Finals
With this being the third LAN event being held in Ireland since COVID-19, the grassroots Irish CS community is truly thriving. In a lot of these smaller regions, there is no trickle-down knowledge. This has most notably been a big issue within the UK CS sphere. A bit part of that is there is no one on the top to teach people who are rising up. However, with that changing in the UK circles, it is also changing in Irish CS.
These types of tournaments incorporate people like arTisT and Extinct into teams with players such as Jackmon and N8 who are rising talents. Moreover, the fact the game was so close, makes aspiring pros understand that the thought of playing professionally isn't as far as they might have thought. Bringing together players and teams across the country only allows for further growth. Furthermore, these finals also allow people to recognise how far Irish esports has developed, not only for players but for organisational owners to invest.
When me and Tom were starting our journey, there wasn't anyone in front of us, events that had gone in front of us that had been incredible when we started, no one showed how far Ireland could go in terms of Counter-Strike. Every time we keep playing, every year and month that goes forward we are pushing the ball forward more and more. This then is incredible and a big step forward.

Ciaran "biscu" King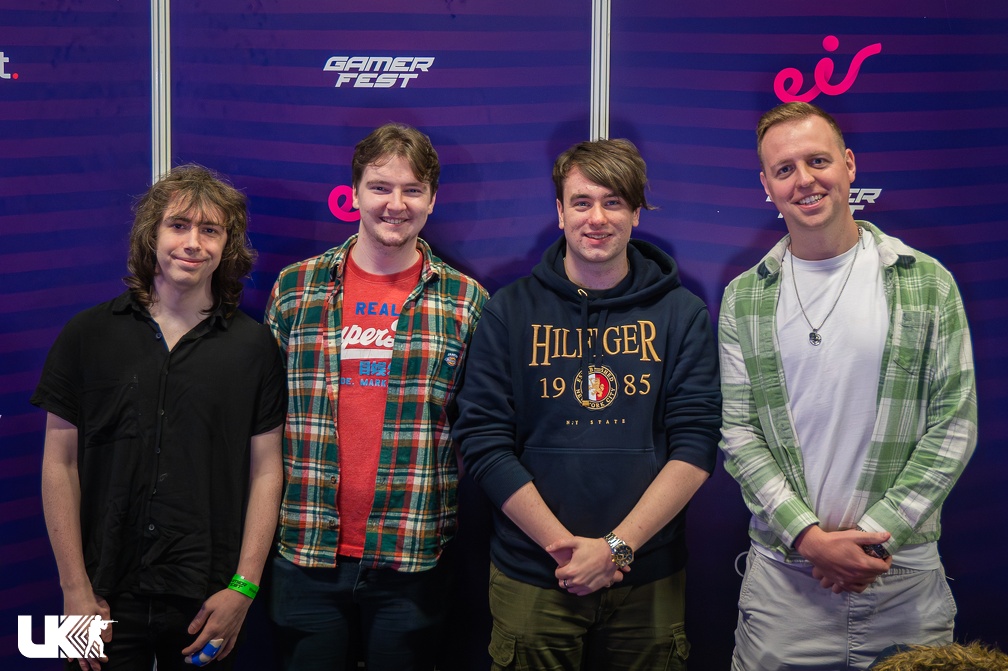 Talent at GamerFest Finals LAN
These opportunities don't just extend to players, they also massively support talent. It is rare for upcoming casters, hosts and anyone in between to get experience on LAN, and even harder to get that experience in front of hundreds of people. However, similarly to EPIC.LAN GamerFest offers this. For any upcoming talent members events like this can be great opportunities to boost your portfolio and get that experience that is very rare to acquire at an early stage.
We talk to [caster and coach] Zerpherr a lot. His upcoming was during COVID where he wanted to get on stage but he couldn't, so having these guys [EViN and FL3M1NG] early on casting on stage is great experience for them.

Tom "arTisT" Clarke
What this means for Irish CS, and what can GamerFest do next?
This event blew away everyone's expectations. This sets a bright future for Irish esports. However, is this the end solution? The small prize pool and travelling to Dublin for only one BO3 weren't attractive. With the winners only taking home €500 it would barely cover travel costs and dinner. The prize pool is not necessarily an issue if more games were being played on the day people might be more lenient to come. Instead of just making it a one-game, maybe make a whole day out of it. Have two Semi-Finals one beforehand, making it more worthwhile for people to travel.
Gamerfest can keep it online and just expand it. Make it instead just the finals on LAN, and have the two semis on LAN and then also a semi-match, making it so you are here the whole day. From 9 am to 8 pm, bang you have four teams at the event from all over Ireland. It is very encouraging that GamerFest is doing this because we have never seen something like this in Ireland until today.

Ciaran "biscu" King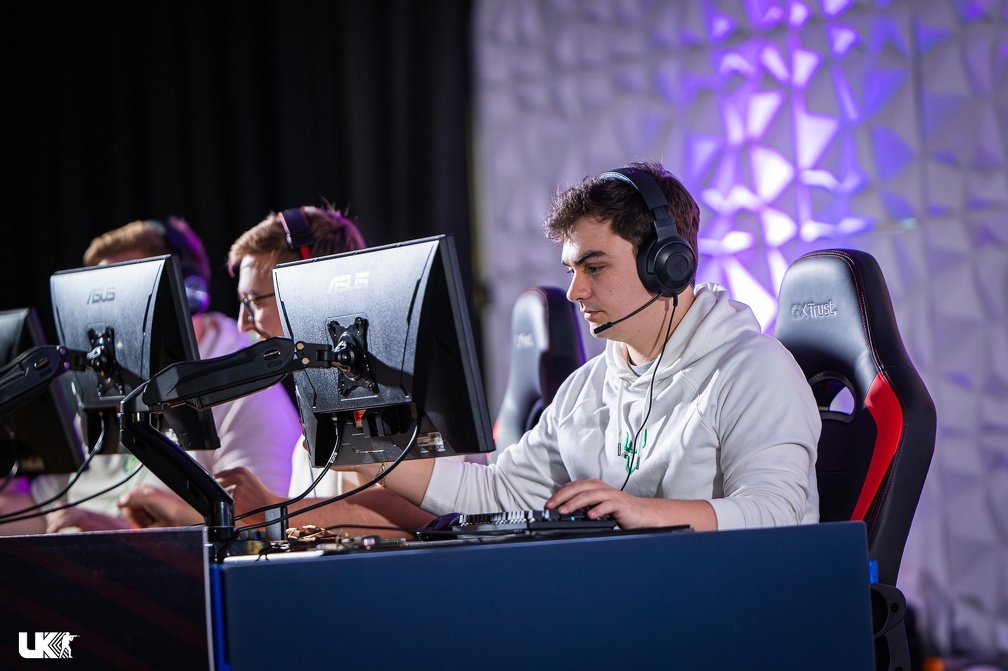 Biscu playing for Spiceboys at GamerFest LAN Finals
Another idea could be making it a BYOC, something very similar to iSeries. Filling the hall where the stage was with BYOC tables could be a cool initiative. This would open up the opportunity for the whole scene, not just the two best teams. In the UK we have seen the impact that BYOC has on bringing the community together. Having a regular BYOC with the ability to play on a stage for finals consistently could be the answer.
It would be very nice to see GamerFest to become an iSeries, that equivalent, become the Irish iSeries, that would be phenomenal. Similar in many ways already, but if we had a BYOC all of the talented people would play Counter-Strike a bit more, and we could get more numbers, it would be great for the scene.

Tom "arTisT" Clarke